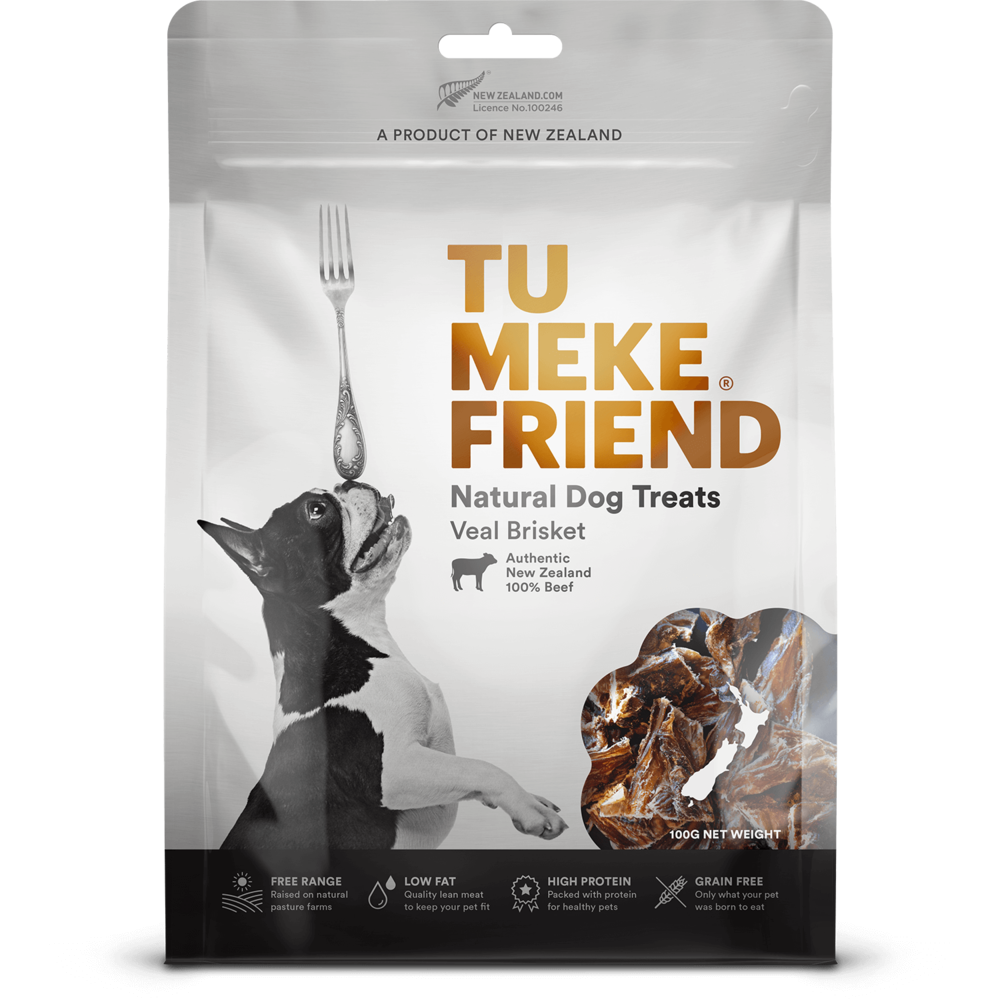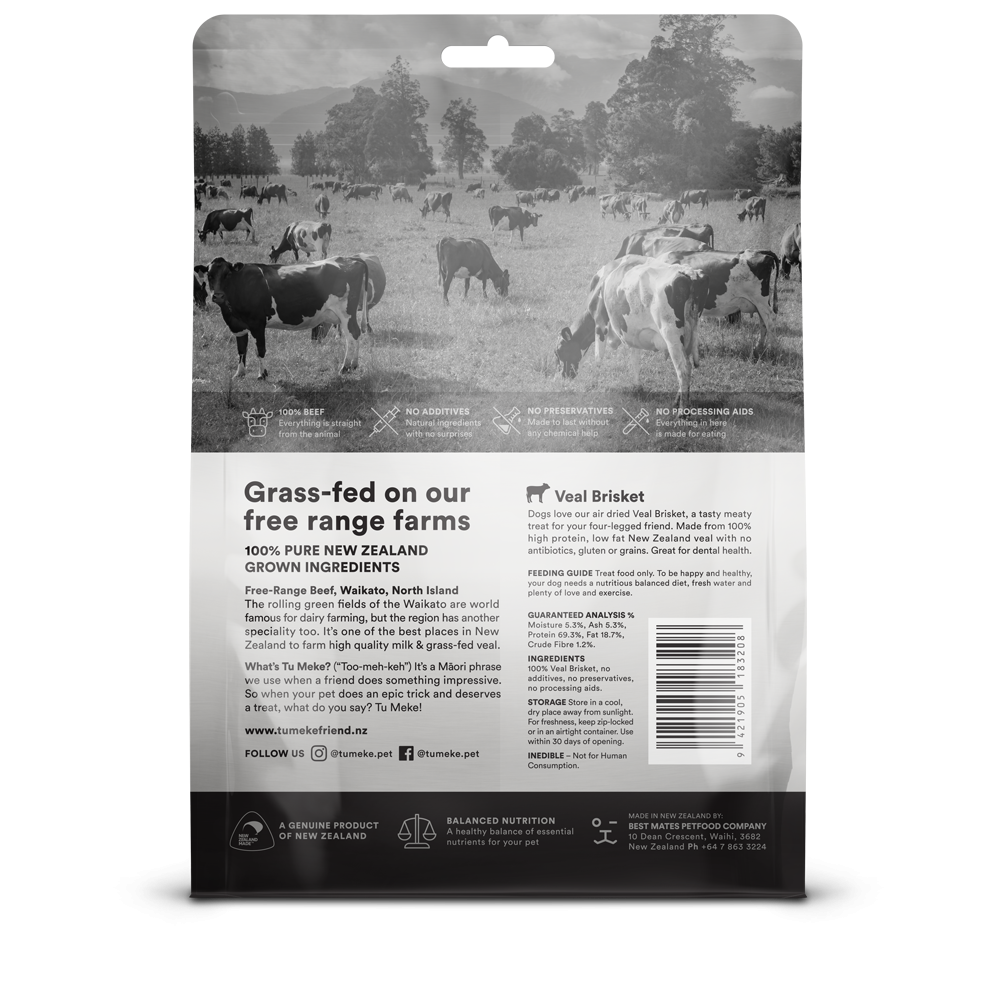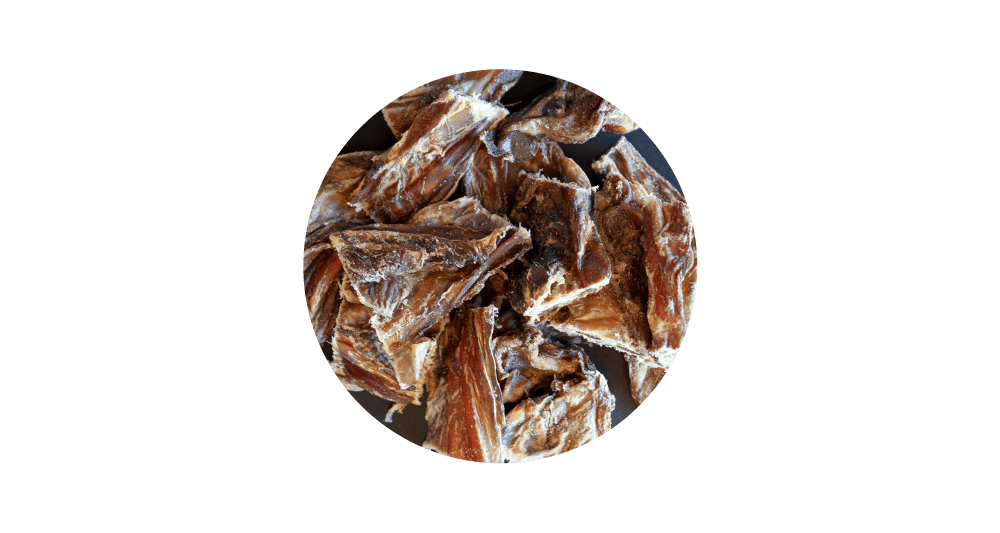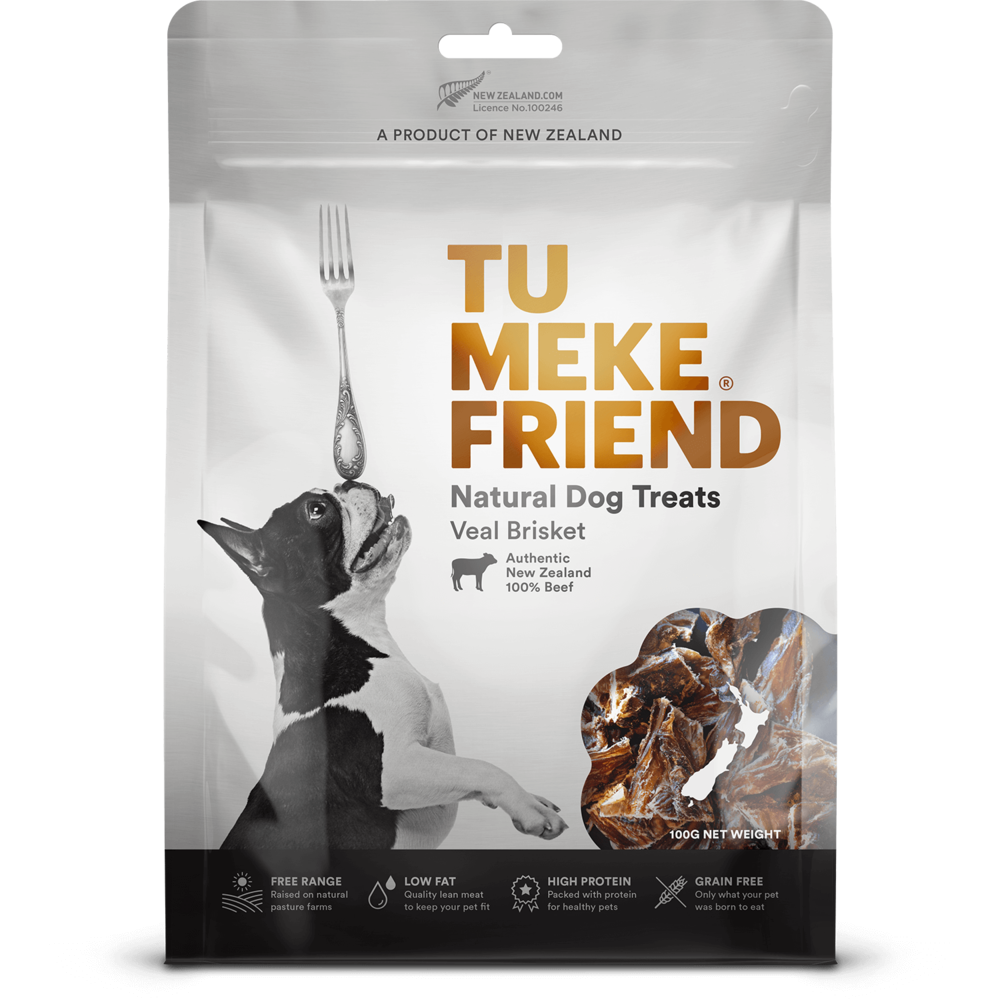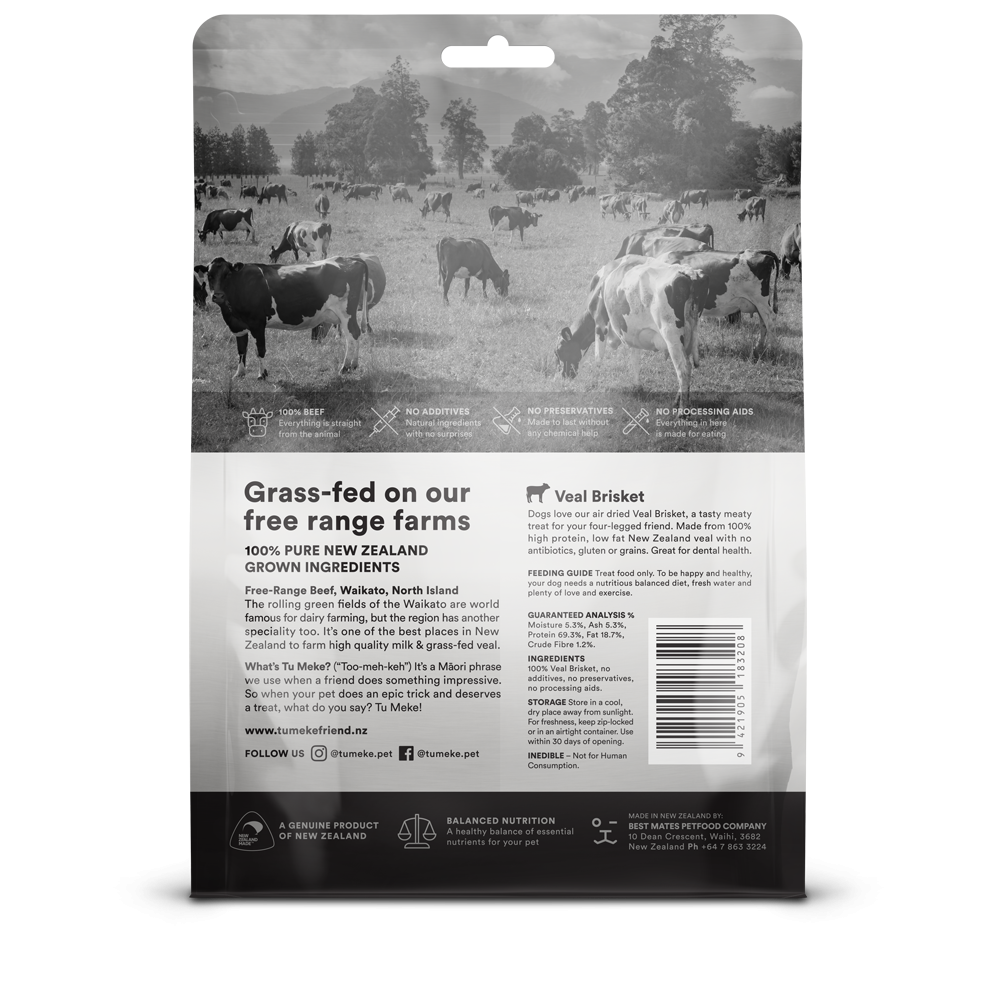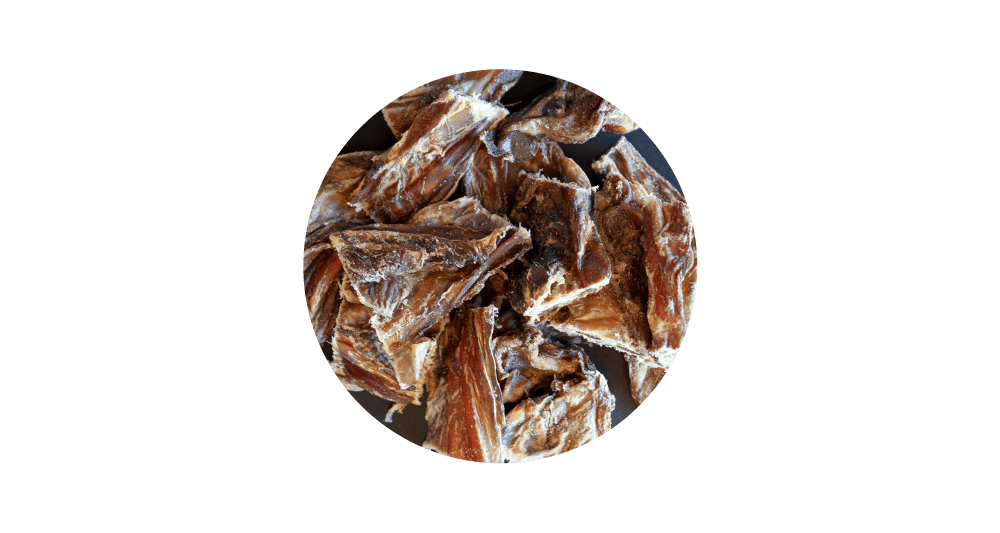 Veal Brisket
Dogs love our air dried Veal Brisket, a tasty meaty treat for your four-legged friend. Made from 100% high protein, low fat New Zealand veal with no antibiotics, gluten or grains. Great for dental health.
Free Range | Low Fat | High Protein | Grain Free
Remember to supervise your pets when feeding them treats. If the treat becomes sharp or begins to splinter please throw it away to keep your pet safe. Always provide fresh water for your pet.

Ingredients
100% Veal Brisket, no additives, no preservatives, no processing aids

Guaranteed Analysis
Moisture 5.3%, Ash 5.3%, Protein 69.3%, Fat 18.7%, Crude Fibre 1.2%

Feeding Guide
Treat food only. To be happy and healthy, your dog needs a nutritious balanced diet, fresh water and plenty of love and exercise.