Cat Nutrition
Cats are naturally playful and adventurous. That's why good nutrition is so important, to keep them healthy and happy and ready to explore the world. Whether you've got a high-energy kitten or an older cat that likes to cruise, they need healthy foods with high quality ingredients, sourced from ethical suppliers and absolutely packed with goodness. Tu Meke Friend will keep them healthy and playful with a real New Zealand-flavoured zest for life.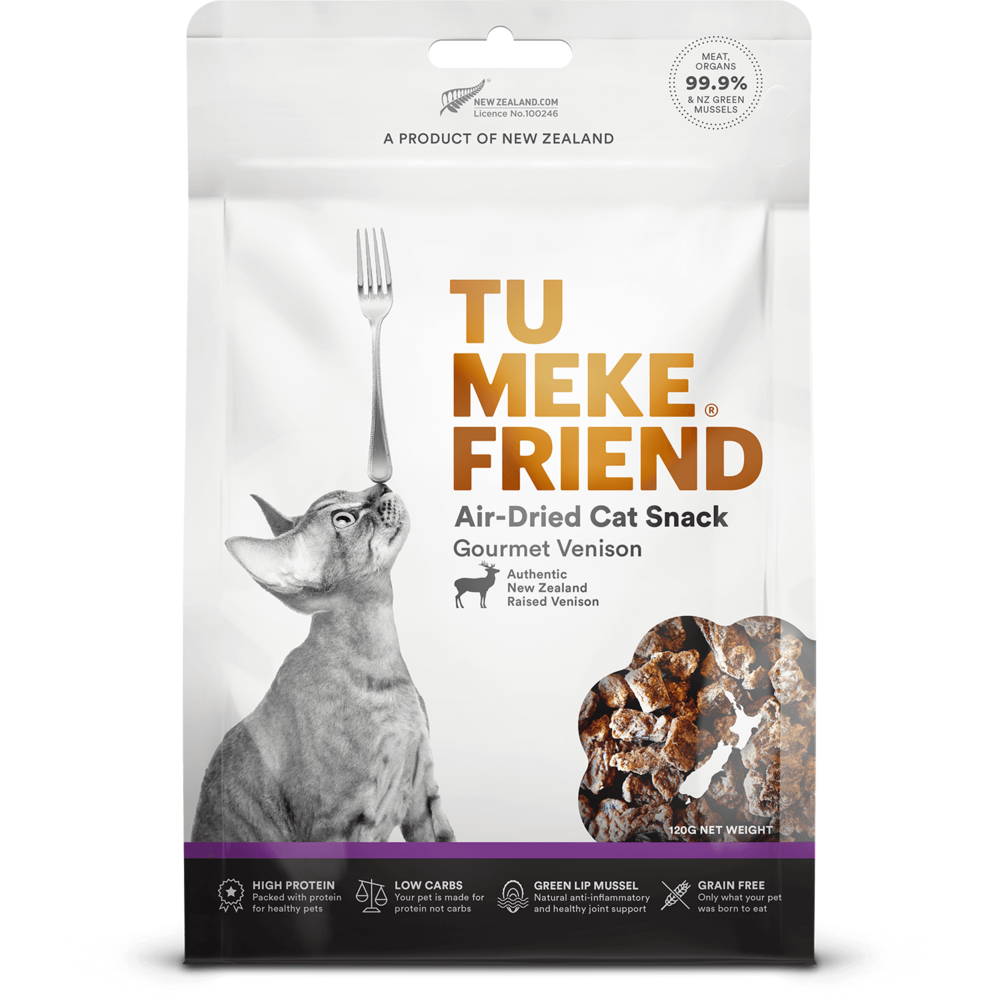 AIR DRIED CAT SNACKS
Our high protein snacks packed with nutritious extras like green lip mussels make for happy, healthy pets. A taste of pure New Zealand.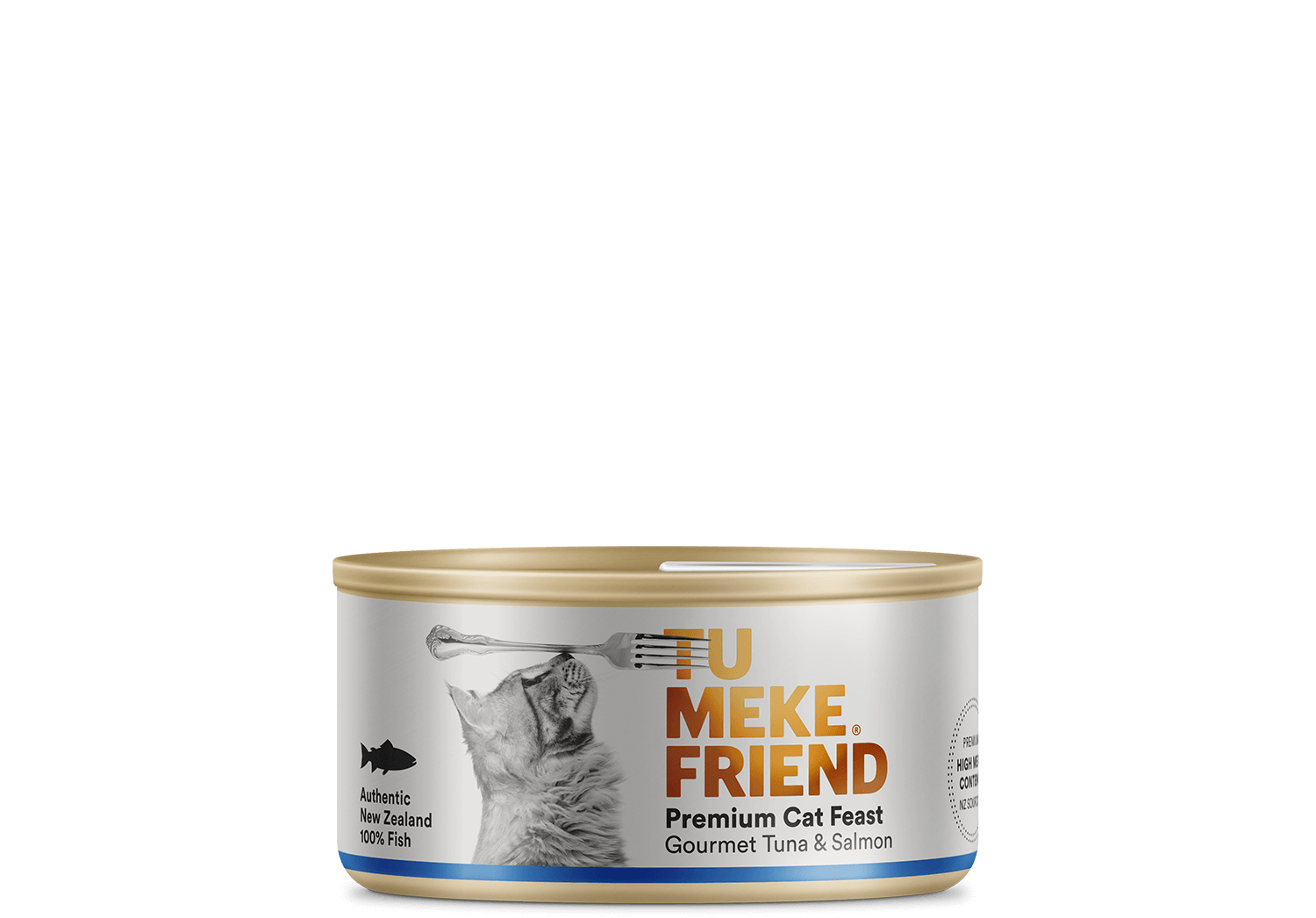 GOURMET WET CAT FOOD
Keep your pet healthy and happy with our premium daily cat foods. Made from high-quality ingredients and packed with goodness.