Dog Nutrition
Dogs love to be healthy and active. Every dog owner has watched their pup dream of running, right? Legs pumping in their sleep. They're born for it. That's why it's so important to feed them the very best diet, healthy foods with high quality ingredients, sourced from ethical suppliers and absolutely packed with goodness. Whether your best friend's a young pup or an old dog learning new tricks, Tu Meke Friend will keep them healthy and playful with a real New Zealand-flavoured zest for life.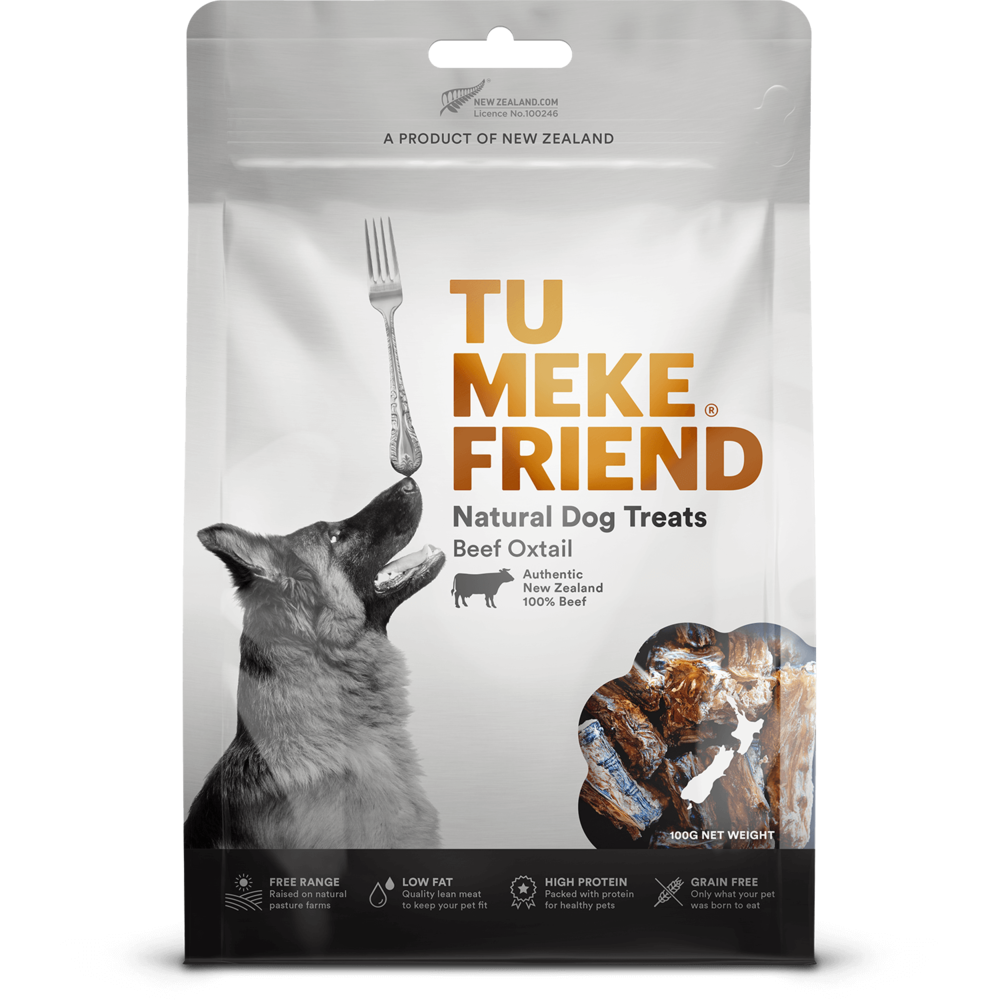 AIR DRIED DOG TREATS
Good dogs deserve a treat for doing their favourite trick. Our premium air dried dog treats are the perfect tasty and healthy option.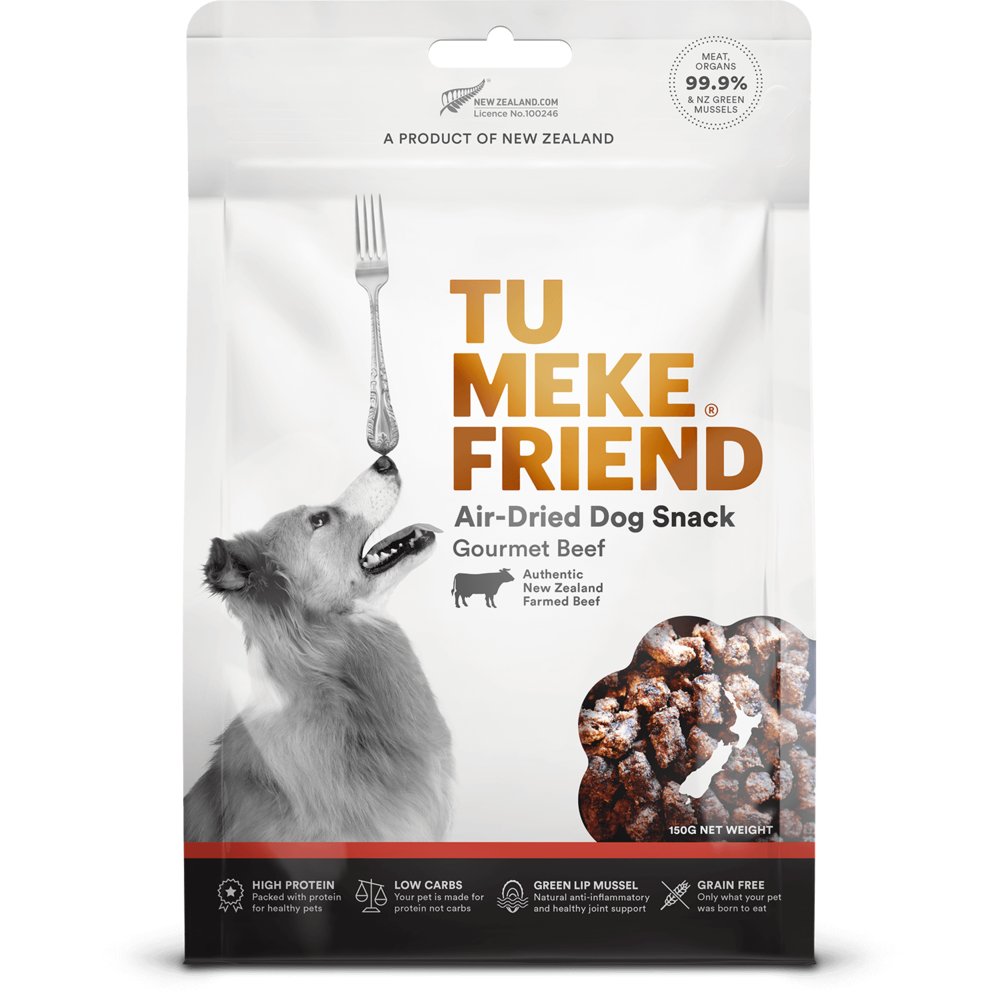 AIR DRIED DOG SNACKS
Our high protein snacks packed with nutritious extras like green lip mussels make for happy, healthy pets. A taste of pure New Zealand.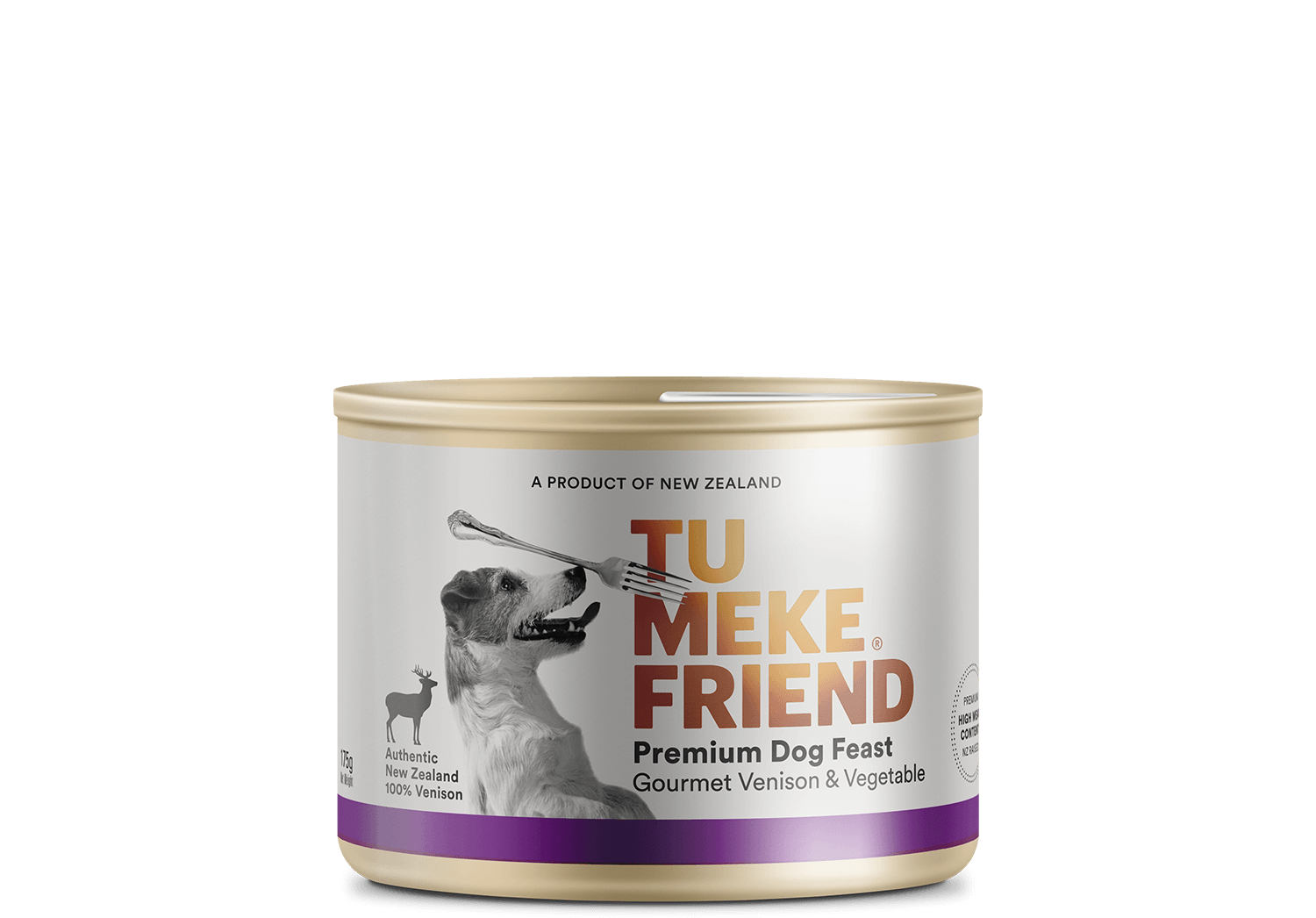 WET DOG FOOD
Keep your pet healthy and happy with our premium daily dog foods. Made from high quality ingredients and packed with goodness.