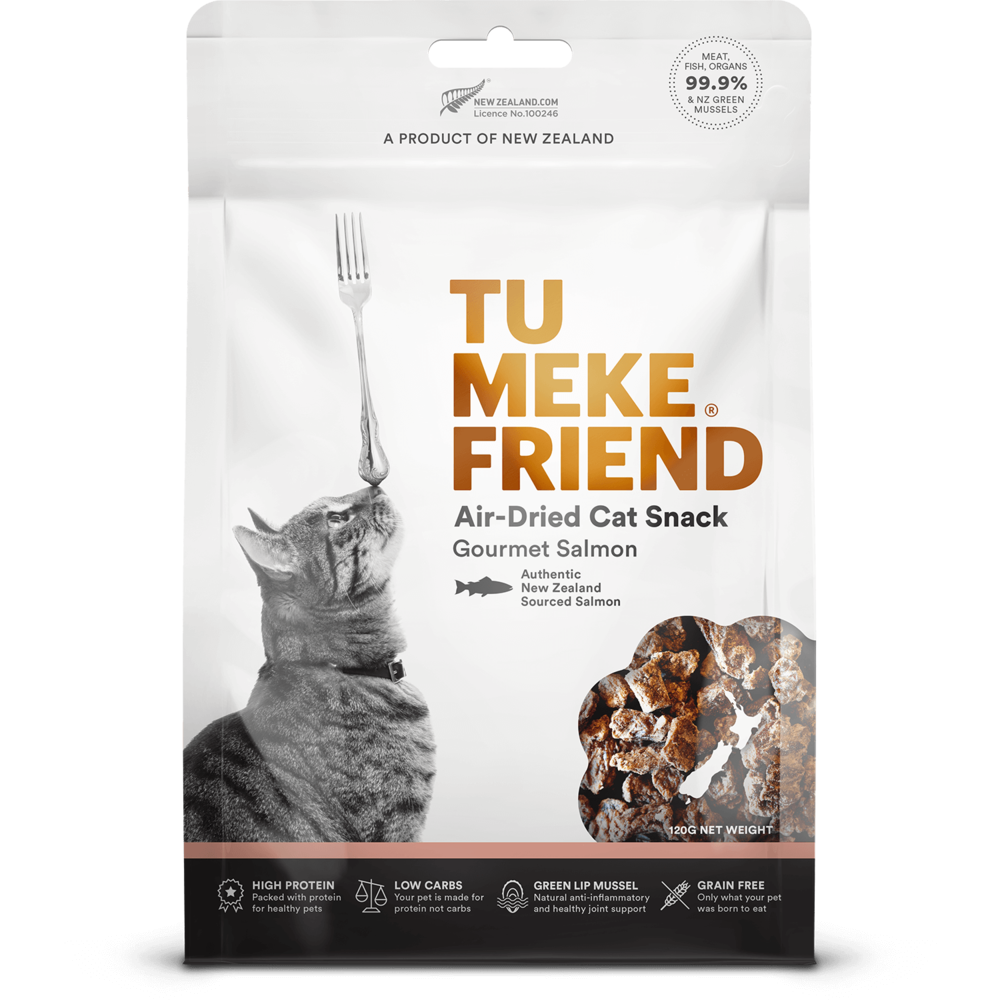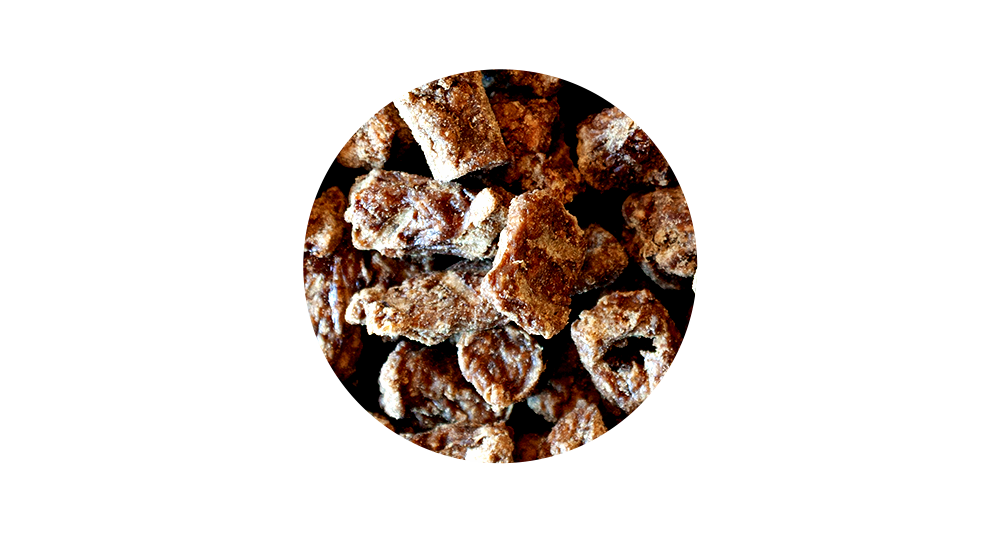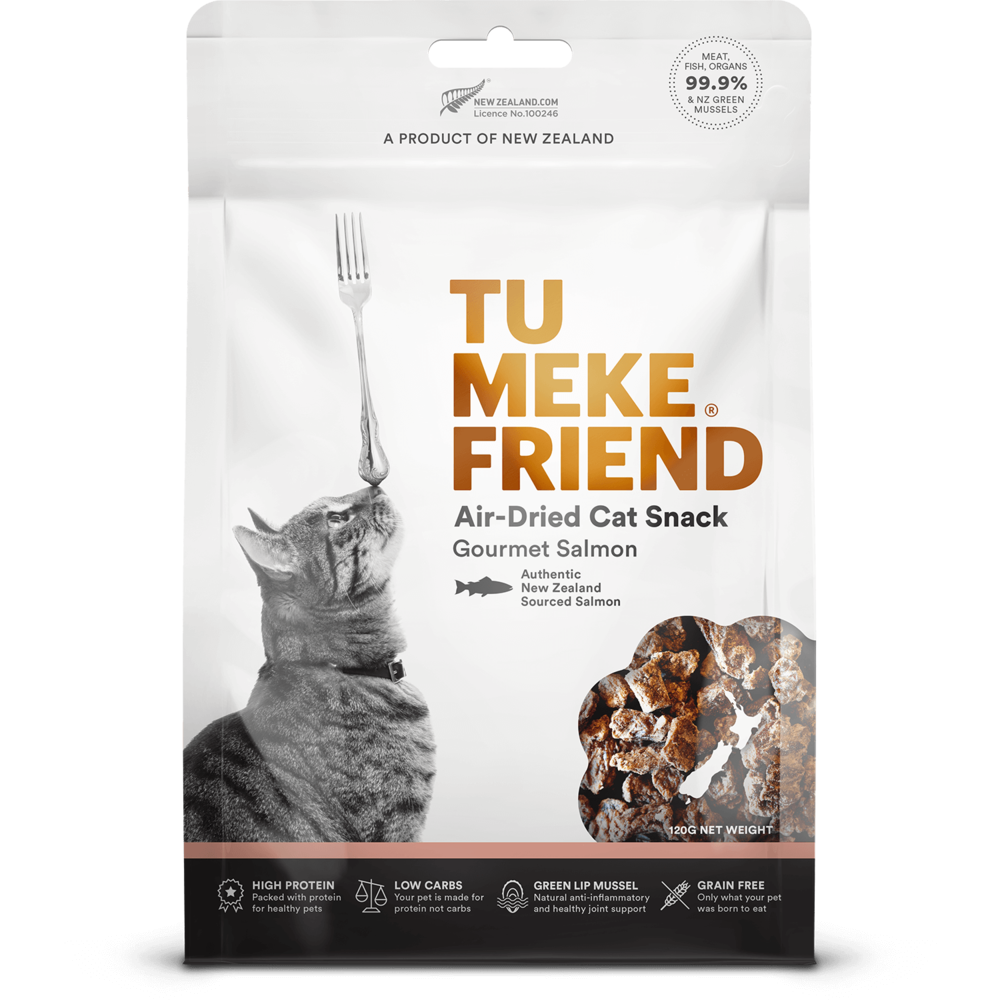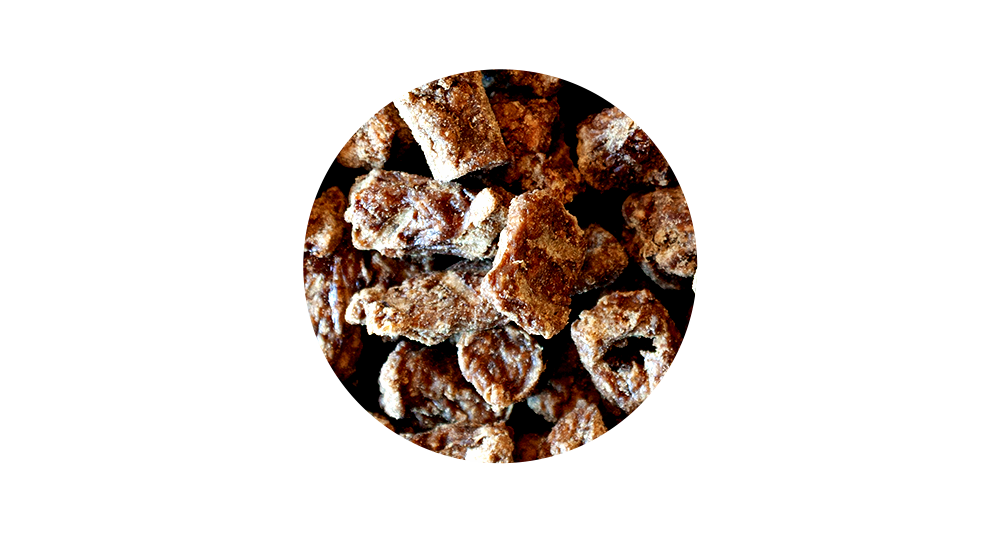 Air Dried Cat Snacks - Gourmet Salmon
Your cat will purr their heart out for this blend of lean lamb, Omega-rich salmon and green lip mussel.It supports healthy skin and coat, improved digestionand joint mobility. Also decreases food allergies.
High Protein | Low Carbs | Green Lip Mussel | Grain Free

Ingredients
Salmon, Lamb, Lamb Liver, Lamb Heart, Green Lipped Mussel Powder, Natural Antioxidant by (Plant Base)

Guaranteed Analysis
Crude Fibre 0.5%, Ash 4.00%, Fat Content 48.7%, Moisture 10.1%, Protein 38.2%

Feeding Guide
Can be used as a Topper or Snack only.For your pet's safety, observation is recommended whenyou are feeding them snacks. Your cat needs a nutritious balanced diet, fresh water and plenty of love and exercise.